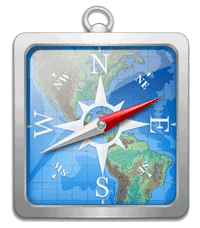 Knowing can get you where you want to go
You can make your marketing efforts more efficient and effective by understanding more about your customers. We will help you become more strategic in your efforts to grow. We will ask you the right questions that will help you better define your current and ideal customers and we can show you how to reach new targets.
This description can include the value of each customer to your business (average transaction amount or lifetime value), size, income and the geography of the current customer base and the desired customer base (for both consumers and businesses).
List selection is an important step in planning and one of the services that Dean's Mailing provides. We will help you translate your customer characteristics to demographic selections and provide ways to target desired customers in a cost effective manner.
If you want or need more details, we can prepare a special report for you, based on your current customer list.
We will also assist you with selecting the best postage rate to meet your objectives and explain the differences of each.
First Class Stamp and Meter
Presort First Class Stamp and Meter
Presort Standard

Precancelled Stamp
Meter
Indicia
Different rates within Precancelled Standard
We will assist you with selecting the best type of mail piece to meet your objectives. We can even help you design your mail piece to make it more deliverable and boost response.
Envelope
Window Envelope
Postcard
Special size and design
Package
This checklist may help you get organized to mail.
Use our quote form to guide you through the most common aspects of your mailing.