Mailing and Marketing For Your Success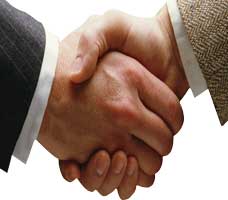 Your success matters.
We help get the most from your marketing resources and earn more money. Protect your valuable relationships and find new customers or donors using direct mail that increases response rates and improves customer loyalty. Dean and key staff members have been helping businesses and non-profits grow through direct marketing since 1976.
We want to help you when your organization:
needs to grow
expands product or service offerings
has seen a drop in sales
moves to a new location
needs new clients
becomes overwhelmed with keeping up with postal regulations and changes
plans a major promotion
wants to attract new customers
wants to find out how to lower postage costs
wants to find out how to increase advertising response rates
We offer:
Seasoned industry experience and expertise
Help for businesses and organizations as they start-up and grow
Operational, administrative and personal integrity
Proven history of meeting deadlines, providing exceptional service, following through, exceeding expectations, redeeming promises
Competitive and fair pricing
Cost-effective and efficient ways to reach customers or prospective customers with messages intended just for them
Our Vision
Dean's Mailing & List Services is dedicated to serving businesses and organizations in the pursuit of starting and growing their dreams. We help companies reach new customers and expand. Our extensive experience guides the definition of markets and offers design advice that is targeted to meet needs. The trust placed in us to provide attention to detail and complete jobs as promised is an honor.